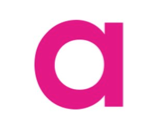 Audioburst announced that it has secured series A funding of $6.7 million for its mission of automating the indexing, organization, and discovery of audio content. The company's platform promises real-time analysis of an audio clip, which allows fast and easy searching of content. The metadata it applies to each audio clip guides the creation of audio streams personalized to a listener's preferences and patterns.
"Audioburst is essentially the Spotify for spoken word content," CEO and Co-founder Amir Hirsh said. "Rather than tuning into a pre-programmed station or playlist, our AI builds a unique audio stream for every listener. Each stream is built from short audio clips that are cut from diverse professional audio sources."
In addition to the financing, Audioburst has released a cross-platform API for developers who want to work with its audio library. It also noted the hiring of Dan Sacher, a former Viacom senior vice president, as its new head of content partnerships.