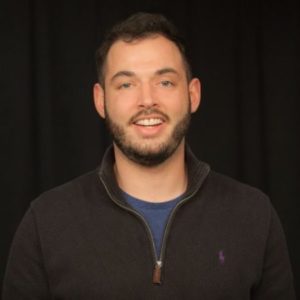 This guest column is by Jeff Umbro, CEO of The Podglomerate, and was first published in his weekly newsletter for LinkedIn called Podcast Perspective. The Podglomerate produces, distributes, and monetizes podcasts. You can learn more and connect at www.thepodglomerate.com.
---
How weird is it to be planning for Thanksgiving? Is anyone planning for Thanksgiving?
Podcasting News & Views
Spotify Buys Megaphone
The big news this week consists of Swedish streaming giant Spotify purchasing podcast hosting company and ad sales firm Megaphone from Graham Holdings. I covered their earnings last week, but it seems Megaphone revenue has been on the rise.
For the uninitiated, Megaphone is an audio hosting platform – i.e. you upload your audio and metadata to Megaphone and they spit out an RSS feed, which is where Apple, Spotify, Google, and the rest get the info for the shows they run. As far as hosting platforms go, Megaphone charges a higher fee to publishers but provides more tools, like dynamic audio insertion and advanced stat tracking. Where Megaphone really shines is through their proprietary Megaphone Targeted Marketplace, or MTM.
MTM is a programmatic marketplace (think targeted ads on youtube, but for audio) that allows advertisers to target specific demographic constraints such as location, genre, and devices across a wide swath of shows. According to Podnews, Megaphone is currently publishing about 5,500 podcasts.
The big bullets from the acquisition here:
Spotify will provide their Streaming Ad Insertion (SAI) tech to Megaphone publishers. This has previously never been available to non-Spotify shows. Ad fulfillment on Megaphone is expected to rise due to this new access.
According to the Verge, the sale price was $235M. When you include the acquisition of Gimlet ($200M), Parcast ($56M), The Ringer ($196M), Anchor ($160M), Joe Rogan's licensing deal ($100M), and whatever they spent for shows from Kim Kardashian, the Obama's, DC, TikTok stars, and more, it's not unreasonable to assume they've spent more than $1B on podcast companies this year.
iHeartRadio currently hosts their 400+ shows on Megaphone and rely on MTM, though they recently bought hosting platform VOXnest, which has their own programmatic marketplace. We'll see what happens with their shows in the coming months, but it seems that they may not want their shows hosted on a platform owned by one of their main competitors. Removing 10% of Megaphone's total shows, and likely even more than that in terms of size, is likely to make a dent in Megaphone operations. It's yet to be seen whether or not this is a good thing for the various players (iHeart, Spotify, publishers, advertisers).
SiriusXM bought Simplecast and Stitcher earlier this year, presumably with the intention of pairing it with ad buyer AdSwizz and Stitcher's Midroll.
I can speak from personal (though limited) experience when I say I'm a very happy Megaphone customer. Assuming everything is to be believed, and I have no reason not to, I think this will be a very savvy move for Spotify that helps them sell ads on their own shows as well as on third party podcasts, while also gathering whatever data they want. There are a lot of thoughtful discussions about what this means for the various players, for advertising prices, and for publishers, but it's very much too soon to know what may come from this.
Cumulus Earnings
Cumulus Media, the company behind Westwood One had an earnings call last week where they announced that podcast sales were up nearly 50% on the quarter. The money quote from Inside Radio: ""Podcasting delivered record quarterly revenue, reflecting our particularly strong news-talk portfolio and our highest-ever download count." During a conference call with analysts Thursday, [CEO Mary Berner] said Cumulus had more than 102 million podcast downloads during September, a 47% increase compared to a year ago."
Don't forget that Cumulus, through Westwood One, represents talk radio and personality podcasts like the Ben Shapiro Show, who all certainly benefited from a contentious election season.
iHeart Earnings
Another old school radio player, iHeartRadio, held an earnings call last week where they also had huge growth in their podcast revenue – up 70% from a year ago, and 21% between Q2 and Q3. They're claiming 252M downloads in September (I believe Cumulus had 102M in September).
One of the flashier news stories out of iHeart in recent weeks is a recently announced partnership with Malcolm Gladwell and Jacob Weisberg's (who come's from Slate, btw, which was also owned by Graham Holdings) Pushkin Industries. The deal will see iHeart becoming Pushkin's exclusive ad sales partner, and some original production partnerships over the next two years. Pushkin's previous sales partner was Cadence13, which is owned by Entercom.
Entercom Earnings
ANOTHER old school radio player, Entercom, held an earnings call last week. Q3 revenues were up 53% compared to Q2, but were down 30% compared to Q3 2019. Interesting story here that we'll keep following – the company has made some great moves this year to pay down their legacy radio station debt while also moving more and more into the podcast space with the recent(ish) acquisitions of Pineapple Street and Cadence13, and all of the partnerships that exist within these acquisitions.
Thanks for reading—see you next week.
.