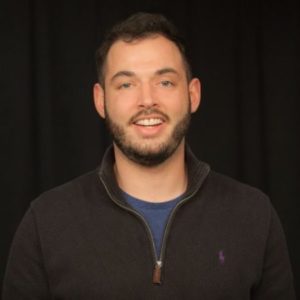 This guest column is by Jeff Umbro, CEO of The Podglomerate, and was first published in his weekly newsletter for LinkedIn called Podcast Perspective. The Podglomerate produces, distributes, and monetizes podcasts. You can learn more and connect at www.thepodglomerate.com.
---
Just like every other year, August seems to be flying by.
Podcasting News & Views
The Anchor Pirates
A lot of folks have approached me this week about pirated podcasts on Anchor, i.e. people in the world are downloading podcast episodes and releasing them on brand new podcast feeds under the same names as popular podcasts. There are some examples of this being strange coincidences, like in the instance of the Michelle Obama Podcast, but in this case it seems to be more malicious. According to Podnews, Anchor is currently hosting pirated versions of up to 30% of Podtrac's top 20 podcasts.
The pirates seem to be using Anchor because it operates as a free hosting platform and offers a programmatic marketplace, so they're not paying to host the audio and they're able to bring in revenue from ad sales. If they're copying content from popular shows, they can easily reap the benefits of search traffic.
This is a problem that a lot of people have been dealing with for a long time on a lot of platforms beyond Anchor – I've been seeing pirated copies of the Joe Rogan Experience and Revisionist History on Apple for years. This specific incident seems to be resonating because of how egregious the pirating has become.
Accusations of Discrimination at PRX
The last few weeks have seen a lot of public and private rumblings about racial discrimination at PRX. You can read a timeline of events at Bello Collective and an analysis of the situation at HotPod (both excellent newsletters you should subscribe to). In short, according to HotPod, "an outgoing employee of PRX, Palace Shaw, circulated a letter among her colleagues that laid out several details and reasons that contributed to her departure. In that letter, she paints a picture of PRX as being a workplace that made things structurally and culturally hard for her, as a Black woman, to feel like she had a place and a future there. And so, Shaw decided to leave, even during a pandemic and an economic crisis."
The nation is reckoning with a lot of injustices at the moment, and this is just one of many stories boiling to the surface that show us all that there may be more than meets the eye in the world, and especially in the workplace. Readers may remember the Equality in Audio Pact from Broccoli Content, which is only a few months old. There have already been nearly 300 signatures, some from very large organizations. The bigger concern at this point seems to be about oversight.
First Shondaland Audio Shows Announced
The podcast arm of Shonda Rhimes' production company, Shondaland Audio, announced its initial slate of shows in a splashy Deadline article last week. The podcasts slate is part of a three year partnership with iHeart and will consist of more than a dozen shows, which include scripted and non-scripted podcasts from Dream Hampton, Ali Wentworth, Dylan Brown, and more. They'll be sponsored by brands from GroupM, a collection of advertising agency with blue chip clients like Ford, Loreal, Nestle, and Uber.
This is the latest collections of podcast announcements from iHeartPodcasts, which include shows from several prominent podcasters and celebrities like Will Ferrell's Big Money Players Network, HowStuffWorks, TenderfootTV, Lore's Aaron Mahnke, Disgraceland's Jake Brennan, Questlove Supreme, and more.
Libsyn's Numbers
Podcast hosting company Libsyn is having a good month. Presumably bolstered by the pandemic, April was the second biggest month in company history for new podcast launches and the biggest month they've seen for specific episode uploads – this is an odd metric to call out, but I guess an important one for an audio hosting company. They now host 74,000 podcasts on the platform.
Enjoying Podcast Perspectives? Subscribe to The Podglomerate Newsletter, my weekly email newsletter. Click here to subscribe or connect with me on Twitter.
The company announced an increase in revenue of 11.4% compared to a year ago to $6.3 million. Libsyn makes money by charging a monthly fee to podcasters using their platform to host the audio from their shows, as well as through a premium service for folks looking for technology solutions such as dynamic audio insertion (DAI). The company profited $275,364 this quarter, adding to their total cash reserves of $19.4M.
Libsyn has made waves in the last year for its checkered executive history, but have recently shuffled some of their pieces around to create what looks like a steady and sustainable ship. If this kind of thing interests you, Seeking Alpha recently rated the company as a buy.
Mapping Media, Entertainment, and Technology
Evan Shapiro is the President of National Lampoon, former President of IFC and SundanceTV, and creator and operator of Seeso, NBCUniversal's comedy streaming service. These days he also makes maps.
This fall, Shapiro will teach a class at Fordham U/Gabelli School, on the Business of Media, Entertainment and Technology. Earlier this month as a part of those course materials, he posted this graphic to his LinkedIn that expands on an annual media landscape graphic Recode publishes each year.
I encourage readers to spend a few minutes with this map. Though there's nothing here you can't figure out by spending 10 minutes on a Wikipedia page, it does an excellent job putting the landscape into context, especially the size of some of the tech giants out there.
Spotify Gets Terrestrial
Spotify is working on a new daily sports playlist full of mixed media from across their content ecosystem, including sports podcasts, commentary, and curated music. It seems like some of the content on the daily playlist will be exclusive and unique to the platform, including bits from Bill Simmon's The Ringer and more. On top of this announcement, the company is going to be streaming C-Span's coverage of the RNC and DNC.
When you look at these efforts paired with some of Spotify's other initiatives, it's not a stretch to assume the company is looking to pursue some of the real estate typically reserved for terrestrial radio players.
And Apple Too?
I've been hearing about Beats 1 Music for years, but have admittedly never spent much time with it. I know it's a massively popular curated music experience that exists within Apple Music, often with household name guest DJs. Well, as of this week, Beats 1 Music is now called Apple Music 1, and the company also introduced two new station offerings called Apple Music Hits and Apple Music Country.
Anyway, interesting to see Spotify and Apple in a similar sandbox again.
For the Data Nerds
Podtrac has teamed up with iHeart to begin providing weekly podcast data by category and overall listenership. The company experimented with this during the worst of the COVID shutdowns, when no one knew how the lack of commuting would effect our industry. Readers should note that this is based on data from publishers who have opted into Podtrac's services only.
I imagine this will be a recurring segment from the data analytics company. It's interesting to see that they've gone after sponsorship here, which on its surface is a very smart move. For the most part, the data is very promising.
Thanks for reading—see you next week.
.