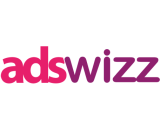 We've been writing about AudioGo, the audio  advertising buying platform from AdsWizz, for over a year, as  it moved through a public beta. During this  time the service added testing partners including Entravision and Berkshire Hathaway HomeServices.
Today the company announces that the service is emerging from beta into a full-on ad-buying service available to all. The platform now has several new features designed to support smaller buyers looking to capitalize on increasing audio consumption.
The beta period was productive in gaining traction to meet growing demand. Digital audio listening has been on the rise over the past few months, with a 44% increase in listening at home, according to Edison Research. Podcast listening has also risen 26%, and smart speaker adoption is up 40%. As digital audio consumption is increasing, advertising on AudioGO is increasing as well, with the number of advertisers on the platform climbing 70% in the past four months.
"We're living in a unique time in which people are consuming audio more than ever before," said Alexis van de Wyer, CEO of AdsWizz. "At the same time, businesses of all sizes are rethinking cost-effective ways to reach growing audiences. AudioGO provides affordable, self-serve access to large publishers for the first time, empowering businesses to reach their audiences through the rich medium of audio."
As you might expect from an advanced buying platform, audience targeting is supported with segments including age, gender, and music or talk genres, and location, down to local zip codes. This service is designed to capture a long tail — buyers can get started with $250 to spend. Ad creation is also offered, starting at an eyebrow-lifting $10.
A simple dashboard provides up-to-the-minute information on both unique listeners and total ad impressions, as well as click-through and listen-through rates. More detailed reporting with daily trends and breakdown by content type is also available.
Speaking for small buyers everywhere, AdsWizz collected a quote from a local business:
"We love the format and it's really easy to use. We can literally watch our audio ads driving traffic to our website almost in real time," said Ken Marks, Owner of The Village Handyman, a home repair and renovation service.
And another: "I love that I can manage my own campaigns and maximize my small budget with AudioGO," said Traci Pitman, Design & Creative Services Coordinator at Texarkana College. "We're a small organization and can't afford to commit a $5,000 or higher budget to each platform we advertise on, so I'm glad AudioGO gives me a way to add internet radio into our advertising mix at a budget that makes sense for us."
And there is this outreach from AdsWizz and parent company Pandora (both owned by SiriusXM): "In a continued effort to support the small business market, AudioGO and Pandora are part of Stand for Small, a dedicated hub of meaningful resources, exclusive products, and significant discounts, to help small businesses get back to work. AudioGO is offering new users $125 off their first campaign to help them get back on their feet. More information can be found at https://www.pandoraforbrands.com/stand-for-small."
AudioGo is HERE.