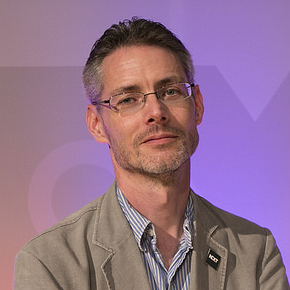 James Cridland, radio futurologist, is a conference speaker, writer and consultant. He runs the media information website media.info and helps organise the yearly Next Radio conference. He also publishes podnews.net, a daily briefing on podcasting and on-demand, and writes a weekly international radio trends newsletter, at james.crid.land.
---
For years, I've been banging on about the need for comparable audio consumption data for the UK. And we're just about to get it.
RAJAR is brilliant data. It's very, very detailed and truly nationwide – their website lists all the public data in a very accessible way. It's much more detailed, and much more open, than any other English-speaking radio market.
RAJAR also produce the MIDAS survey – Measurement of Internet Delivered Audio Services – of which this is the latest data. Again, it's incredibly useful data, showing how people consume different types of audio, including podcasting. If you've ever seen a presentation from me about the changing nature of radio, you'll have seen some data from this – showing the differences between age groups and on different devices.
MIDAS is great data, and produced (normally) every quarter. It's produced from a sample of 2,500 people, and is really helpful for everyone to understand what's going on.
However, it's compiled in a different way, using different questions, to the Infinite Dial data which Edison Research compiles for the US, Canada and Australia (and has also compiled for Germany and metro South Africa). And because of that, it's difficult to compare different countries.
The Infinite Dial tells us that 37% of Australians listen to podcasts every month; 38% of Canadians, and 41% of Americans. But the Brits? Well, we don't know. MIDAS is weekly data, not monthly. The questions are different. The people being asked are different, too – MIDAS asks people who've done a RAJAR survey and said they didn't mind being recontacted, while Infinite Dial doesn't have that filter on their respondents.
You can watch the data being unveiled on Thursday Dec 2 at 2pm in London. It'll be the first time that the UK radio and audio industry is directly compared to data from the US. And while I'll absolutely be continuing to rely on the RAJAR data for the detail, I'm fascinated to see what Infinite Dial reports.
---
---
It's absolutely not (that) necessary, but if anyone wants to support my work in any way, you can BuyMeACoffee – become a member to give regularly or just give a one-off coffee if you'd like to support me in some way.
.