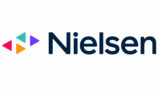 New York-based audience measurement company Nielsen is undergoing a round of layoffs today, reportedly dismissing nine percent of its 15,000 employees.
"We just received the email. It's happening now. 9% of the workforce. Europe later." –Anonymous Nielsen employee, reported at TheLayoff.
The layoffs were internally expected as long as eight days ago on TheLayoff's public message board: "Just confirmed that we have new layoffs coming next week. Between 35 and 40 per cent of us in the US organization. The first domino falls next week."
Today's action might have been presaged by Nielsen's December announcement of an upcoming restructuring. The plan was to create three global divisions: Nielsen Audience Measurement, Nielsen Analytics, and Gracenote.
---