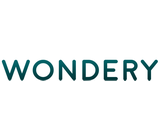 Dr. Seuss Enterprises, owner of the epochal children's books, is partnering with Wondery to enter podcasting. Rather than make literal audio dramas of the books, the approach of this partnership appears to create original content in audio.
The podcast title — The Cat in the Hat Cast — is taken from one of the best known books. The show is described as "fantastical variety show-style podcast series hosted by everyone's favorite red and white hat-wearing Cat."
It drops September 18 and is an exclusive presentation; only Wondery+ users will gain access. This seems like a powerful subscription driver, and it's easy to imagine parents joining up with little hesitation.
Nicole Blake, GM of Wondery Kids & Family, noted that Dr. Seuss Enterprises contacted Wondery to conceptualize the show; at the time, Wondery was eyeing the Dr. Seuss books for possible adaptation.
"This deal with Dr. Seuss Enterprises is a milestone moment in establishing Wondery Kids & Family as the premiere destination for engaging family content," said Blake. "Both Wondery Kids & Family and Dr. Seuss are all about unlocking kids' curiosity, imagination and wonder. This is truly a natural fit and we are looking forward to creating an array of programming that entertains and inspires the minds of tomorrow."
The Cat will be voiced by Andrew Barbato, and the Fish (co-host) by Brandon Zelman.