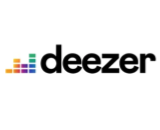 In an unprecedented shift in how streaming music royalties are assessed, Universal Music Group (UMG) has reached agreement with Paris-based global streaming service Deezer. It is an artist-centric model which scales payouts upward in an attempt to reward musicians who are most favored by fans.
Shaping payouts according to a popularity ranking is designed to reward success more meaningfully than simply counting plays on the basis of all plays being equal.
The new scheme is based on two evaluations of a royalty-receiving musician. First, Deezer and UMG recognize a group called "professional artists," defined by 1,000 streams per month minimum, plus 500 unique listeners. This group receives a "double boost" — twice the normal royalty rate.
A second and more elite level is attained by artists receiving search requests from listeners — those artists receive another doubling, to 4x the regular rate for musicians who don't qualify in either tier.
"This is the most ambitious change to the economic model since the creation of music streaming, and a change that will support the creation of high-quality content in the years to come." –Jeronimo Folgueira, CEO, Deezer
The point, as quoted here, is to "reduce the economic influence of algorithmic programming."
Deezer also plans to thin the herd (at least a little) by stopping uploads of "non-artist noise." Some of that is fraudulent, but we gather from reporting that Deezer will put a quality filter in place also.
Deezer's music catalog numbers over 300-million pieces of content.
---