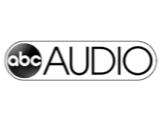 ABC Audio announced today an exclusive, multiyear podcast advertising deal with Libsyn's AdvertiseCast. Ad buying and management platform AdvertiseCast will handle ad sales across ABC Audio's entire portfolio in this exclusive deal. That includes productions in the ABC/Walt Disney Group partnership.
AdvertiseCast will offer advertisers a combination of host-read and programmatic options that will be seamlessly incorporated into ABC Audio's podcasts.
"We're thrilled to have AdvertiseCast in our corner as we expand our podcasting footprint even further and take this business to new heights," said Liz Alesse, VP of ABC Audio.
ABC Audio's diverse library of podcasts features ABC News' flagship daily news podcast "Start Here," winner of the Edward R. Murrow Award for Excellence in Sound in 2022 and 2023, as well as "Reclaimed: The Story of Mamie-Till Mobley," which won the 2023 Edward R. Murrow Award for Podcasting. ABC Audio also offers listeners a robust true-crime collection that includes "The King Road Killings," "Truth and Lies" and "20/20."
"We are excited to embark on this strategic, exclusive advertising partnership with ABC Audio, a true icon in the media industry," said Dave Hanley, chief revenue officer of Libsyn's AdvertiseCast. "By combining our expertise in podcast advertising with ABC Audio's authoritative voice and content, we are confident that this partnership will deliver unparalleled value to listeners and advertisers alike."
---