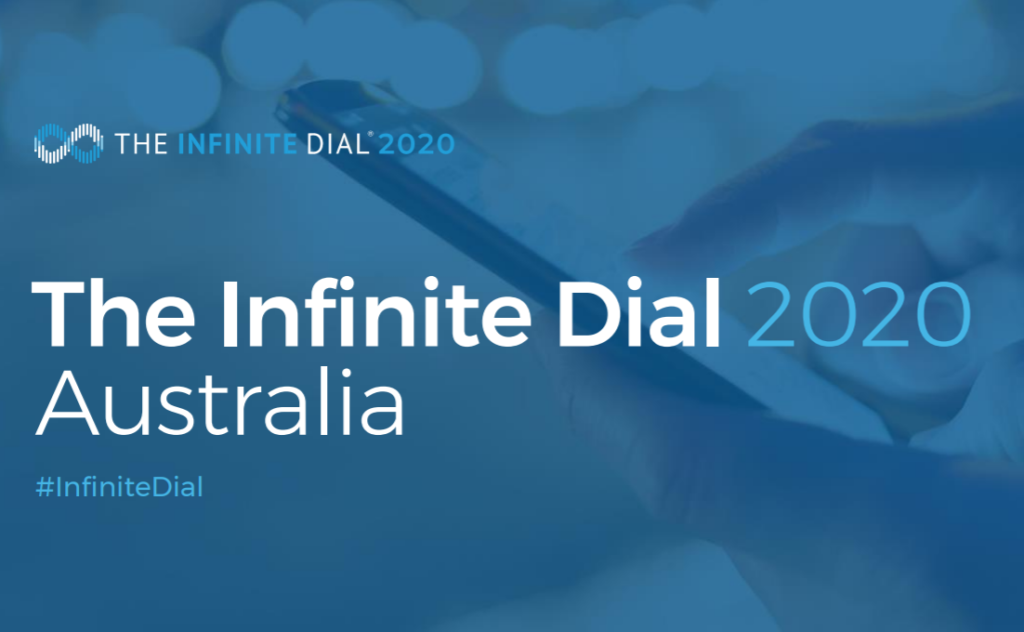 The Infinite Dial  Australia has been released by Edison Research and its sponsors in this project, Triton Digital, Southern Cross Australia (SCA) via its PodcastOne subsidiary, and Commercial Radio Australia (CRA).
See the slides HERE.
Edison's key summary is: "The audio landscape in Australia is defined by growth in internet-only audio listening and podcast listening, while traditional radio listening remains strong." Along with that overview come many details and highlights.
Traditional radio (over-the-air and DAB+) maintains a strong reach of 85%, a slight dip from 87% last year. (That 85% includes catch-up radio podcasts.) CRA head Joan Warner clearly likes that result, and observes: "For radio, the findings underscore the importance of being easily accessible on multiple platforms and devices as consumer behavior evolves, but ultimately it's the content and unique service radio offers that drives listener loyalty,"
Reported time spent listening to online audio, which includes online AM/FM/DAB+ radio or internet-only audio services, has increased for the fourth year in a row. Adults and teens (12+) spend an average 12 hours 37 minutes listening per week.
Twenty-five percent of 12+ Australians have listened in a podcast in the past month, a slight increase from 2019. More Australians are aware of podcasting than in the U.S. — 87% compared to 75%. Smart speakers also enjoy widespread recognition of 85% in the 12+ crowd, and 17% own one or more.
General observations presented at the end of the presentation webinar:
The audio space is extremely dynamic today, creating opportunities and threats for all players
AM/FM/DAB+ Radio remains very strong and performs much more strongly than in America
Podcasting continues to grow but lags in comparison to trends from the USA
Smart speakers represent an exciting new pathway for audio consumption