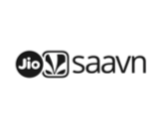 Indian telecom Reliance Industries is putting more money into its streaming music operation. The company made an investment of $19.6 million into JioSaavn. The audio platform was created in March 2018 through the merger of Reliance's Jio Music with streaming service Saavn. JioSaavn was valued at $1 billion at the time of the union.
The additional money from its parent entity will help JioSaavn continue to establish its own foothold as more international brands seek to make inroads in India. Companies such as Spotify, Apple, Amazon, and YouTube/Google have all made recent launches in the market, and will face down other domestic businesses such as JioSaavn and Gaana.
JioSaavn has reported more than 100 million monthly active users for its library of more than 50 million tracks in 16 regional languages. Its label partners include local Indian catalogs as well as deals with the western majors.