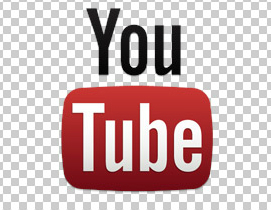 Susan Wojcicki wrote a blog post to mark YouTube's fifteen's birthday. The video platform was registered as a website on February 14, 2005, and the current YouTube CEO shared a few figures in her post looking forward to the company's next goals.
Wojcicki said the YouTube currently has more than 2 billion monthly users and supports 500 hours of video uploaded every minute. The company is planning to invest more in developing its infrastructure to support creators. The post said that the number of creators earning tens of thousands of dollars annually has grown more than 40% in the past year.
She also highlighted the music industry as a critical relationship for the company, calling increased revenue, breaking new artists, and promoting music as goals:
"YouTube offers twin engines for revenue with advertising and subscribers, paying out more than $3 billion to the music industry last year from ads and subscriptions. We're also partnering with artists to support and amplify their work through every phase of their career. Dua Lipa was in YouTube's first-ever Foundry program — our initiative to develop independent music acts. Justin Bieber and Billie Eilish have built massive global audiences by directly connecting and engaging with fans on YouTube. At just 18 years old, Billie is now one of the world's biggest stars with five recent Grammy wins. And from its early days, YouTube has been a home for artists who found creative ways to use the platform to help expand their reach. In 2005, OK Go had one of the first viral hits with their music video, "A Million Ways." Fans posted their own versions of the boy band-inspired choreography, and OK Go decided to make it official with a dance challenge on YouTube. We continue to see unknown artists make it big with a single viral hit. Last year, Lil Nas X's "Old Town Road" became a YouTube phenomenon and the longest-leading single atop the Billboard Hot 100."
YouTube continues to be a contentious point for many in the music business. The platform's value to help create stars like the ones Wojcicki mentioned is undeniable, but many critics still feel that YouTube's financial contributions are out of proportion with its cultural clout.