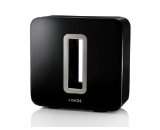 Spotify released analysis of the music preferences of home streamers — Spotify users who listen via WiFi speakers and other in-home connected devices. The focus is on music genres, some of which are unique music classifications that Spotify has developed.
Hip Pop, Modern Uplift, and Intelligent Dance Music rank in the top three music types preferred by in-home listeners. On the flip side, in-home streamers really don't like Post-Grunge, Country Rock, and Metal.
Besides "fun with data," Spotify says its like and dislike lists (which you can see here) could be helpful to marketers who connect target audiences to music genre preferences. That point seems to be gaining pertinence. Last week AudioHQ and Slacker Radio launched an ad network targeted to in-home streamers.
Spotify performed a similar study targeting cable cord-cutters, which the company calls "cousins" of in-home streamers.