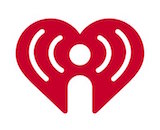 Bell Media, which operates the iHeartRadio product in Canada, has reached a deal with Spotify which extends distribution of Bell's podcast catalog to that global giant. Conversely, Spotify grows its podcast roster with a slate of Canadian content.
The arrangement will bring programs such as The Jay and Dan Podcast, TSN Overdrive, and Mike On Much — all part of the iHeartRadio Canada Podcast Network — into Spotify.
Bell Media produces podcasts for the TSN sports channel and music program MUCH. The top 10 shows produced by Bell from those channels will be the first to join Spotify's roster. The rest will be added over the coming months.
"This new agreement with Spotify augments our ability to deliver the best storytelling to diverse audiences across the country, in every medium, on every platform, and now to more Canadians than ever before," said Rob Farina, Bell Media's head of radio content, strategy, and iHeartRadio. "Podcasting is an established and growing content ecosystem where diversity of opinion flourishes and a near limitless array of genres and sub-genres can be discovered and explored. As Canada's leading content company, we look forward to growing our footprint through sustained investment in this dynamic content community."