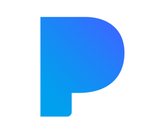 In a blog post authored by Nick Marcantonio, Senior Product Manager, Pandora is announcing today the addition of Premium controls to its Google Home presence. Pandora Premium is the fully on-demand music service in Pandora, and this release enables subscribers to voice-control their accounts.
Some of the controls go beyond what music subscribers normally find in smart speakers. In addition to calling up tracks, artists, and albums by voice, Pandora Premium now allows users to search for a song based on lyrics, and thumb-up and thumb-down tracks.
Nick Marcantonio makes it sound idyllic: "Easier than ever to create the perfect soundscape for your sanctuary." There is schooling here for all on-demand music services in smart speakers: The more control over the actual on-demand features, the better (e.g. less frustrating) the experience. Our testing of Pandora Premium in Google Home worked as promised.