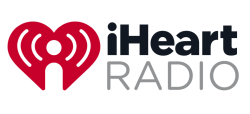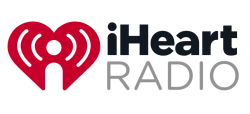 iHeartMedia introduced the new lineup of original iHeartRadio podcasts during the IAB Upfront in New York this week. The media company is adding four original shows to its podcast platform, which has more than 8,500 shows available.
In addition to the new programming, the Nashville Podcast Network will be bringing its suite of shows to iHeartRadio's platform. iHeartMedia's nationally syndicated radio host Bobby Bones launched the Nashville-centric network, which includes shows covering many facets of life and culture in Tennessee's capital.
"In an age where visual distractions are everywhere, the power of sound is what captivates," said Chris Peterson, Senior Vice President of Podcasting for iHeartMedia. "As the leader in everything sound, iHeartMedia continues to produce entertaining and engaging original content for our hundreds of millions of listeners across broadcast and digital. With access to top-notch personalities, artists, leaders and brands, we are positioned to take podcast listening to a whole new set of ears."
The new programs are:
The Oh My Disney Podcast: This fan-focused show covers the latest news from Disney and all its other entertainment properties (including Pixar, Lucasfilm, Marvel, Freeform, and ABC).The hosts will also have interviews, quizzes, fun facts, and more.
The Fatherly Podcast: The weekly show about parenting is hosted by Joshua David Stein, editor-at-large for Fatherly. It will have both interviews, research, and advice for families.
Scrubbing In With Becca Tilley: The host for this podcast is a two-time contestant on The Bachelor reality show. Tilley will chat about the complications of dating and her favorite pop culture.
Summit: Chairlift: Entrepreneurship and creativity event series Summit will highlight two individuals in each episode of this show. The pair will ride a chairlift to the top of Utah's Powder Mountain together and talk about topics intended to help motivate other members of the Summit community.