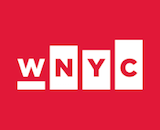 New programs galore — a hallmark of the annual IAB Podcast Upfront in New York. This week, WNYC participated in the ad-focused exposure-fest with a slate of new programs to announce.
Two categories that apparently have attracted the opportunistic instinct of WNYC Studio are sports and kids. There's no lack of sports podcasts in the space, and perhaps no end to listener appetite for them. Shows targeted to kids are definitely in short supply, what media people call "white space" that WNYC is biting into.
Men In Blazers is the sports addition, scheduled for a spring, 2018 launch. Men In Blazers is an exiting sports media brand that already does some podcasting. The new show is described as "exciting, infuriating, and utterly compelling," and covers different sports. Seems like a show that will rely on host chemistry more than topical specificity.
For kids, WNYC will launch a yet-unnamed scripted show about a family with pets — a dog and cat who have competing podcasts. Alex Baldwin plays a goldfish in this production. This sounds like it could be fun for all ages. Additionally, the New York podcasting juggernaut will adapt an existing Australian podcast, renamed Pickle, which asks children "ethical questions grounded in everyday life."
WNYC also announced, perhaps superfluously but appropriately to an audience of ad agency buyers, that 2 Dope Queens, an A-level hit show, will start its fourth season next week (Tuesday drop).
Along the same line, Radiolab's production MORE PERFECT which this week won the 8th Annual RAIN Internet Radio Award for Best Podcast, will launch season 2 on October 2.