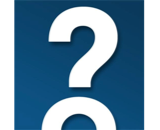 HowStuffWorks announced its four new podcasts during this week's IAB Upfront event in New York. The additions show the company entering new genres and bringing new talent onto its roster. That broadening of topics marks a new phase for a business that has long had its core mission of education and knowledge right in its name. The shows of the network's fall lineup are:
Atlanta Monster: This true-crime show will revisit the Atlanta Child Murders, a nearly 40-year-old mystery in the city's past. Filmmaker Payne Lindsey will host the show, which is a joint production between HowStuffWorks and Tenderfoot TV.
Omnibus: This show is hosted by an interesting pair: many-time Jeopardy champion Ken Jennings and indie rock musician John Roderick. The duo will explore the details of lesser-known stories that they fear could be lost to history.
Movie Crush: This weekly show brings on guests to talk about their favorite film with host Charles W. "Chuck" Bryant. Episodes will get at just how much our pop culture choices define about us.
The Daily Zeitgeist: Cracked.com co-founder Jack O'Brien hosts this daily news show. The podcast will get to the heart of the day's biggest stories with the help of comedian guests. O'Brien joined up with HowStuffWorks in June.
"The sky is the limit for the new HowStuffWorks right now," HowStuffWorks President Conal Byrne said. "We've been producing high-quality podcasts for nearly a decade, and, as pioneers of the industry, we are committed to raising the bar. Our goal is to be the top destination for delighting podcast listeners with entertaining content and serve as the best home for creators. This expansion into new genres is just the beginning, and we're not planning to slow down anytime soon."
HowStuffWorks recently secured a financing round of $15 million led by the Raine Group.