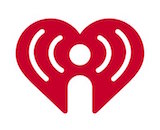 iHeartMedia announced several updates and integrations at CES 2019. First it has launched a redesigned version of the iHeartRadio Family app. The app now contains live radio, playlist radio, and podcasts for a larger suite of family-friendly content. The navigation has switched to vertical scrolling and there are three tabs for browsing. Parents also have additional controls to hide stations or stories. iHeartRadio Family is available on the Amazon Fire Tablet now and will launch on iOS and Android soon.
Second, the company shared news about several integrations at the technology show. iHeartRadio now integrates with the Honda Dream Drive Platform, a vehicle infotainment dashboard for drivers and passengers. The integration with iHeartRadio delivers AM/FM broadcast radio alongside digital streamed audio.
iHeartRadio can now be controlled by voice commands on Roku streaming players and Roku TVs with Roku TV Wireless Speakers connected. It has also added support for the new Samsung Bixby voice assistant, Google's Android TV, and Google's Android Auto.
We have come to expect CES-timed announcements from iHeartRadio that divulge new platform integrations. For years iHeartRadio has taken the ubiquity approach — put the product everywhere the audience is.
"2018 was a momentous year for iHeartMedia, filled with acquisitions, partnerships, integrations and the development of an unprecedented podcasting platform," said Darren Davis, president of iHeartRadio and iHeartMedia Networks Group. "Thanks to our ever-expanding list of platforms, iHeartRadio can be enjoyed nearly everywhere — from cars to wearables to gaming consoles and more. We're excited to announce even more integrations this week as we look forward to another successful year of providing listeners everywhere with an exceptional music and audio listening experience."