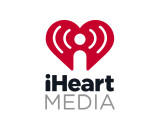 iHeartMedia (NASDAQ: IHRT) sent an announcement, just after market close, describing a new corporate reporting and business operation structure. In the new arrangement, all of the company's digital ventures are broken out as iHeartMedia Digital Audio Group. Alongside, the iHeartMedia Multiplatform Group will include the radio business of America's largest commercial radio holding company.
iHeart released its Q4 2020 earnings today. The new reporting structure will be reported for Q1 2021.
iHeartMedia Digital Audio Group
This is where podcasting lives. Although the iHeartPodcast Network is not mentioned in today's announcement, the company told RAIN that it will still exist as an organizational entity within the iHeartMedia Digital Audio Group. iHeartRadio, the consumer-facing digital listening service, resides in this group too, naturally.
Conal Byrne, who has led the podcasting initiative since the company's acquisition of Stuff Media, will carry the title and role of Chief Executive Officer in this new group. Darren Davis moves into the COO role, and Carter  Brokaw now serves as President of Digital Revenue. Jessica Jerrick is Executive  Vice President of Digital Distribution and Platform.
Also bundled into this entity are iHeart's digital acquisitions: Jelli, RadioJar, Unified and Voxnest. Triton Digital will fall into place when the recently signed acquisition closes.
The iHeartMedia Multiplatform Group
This is the larger of the two new groups, representing nearly 75% of total revenue. The company calls it "the foundation business that has been at the heart of the company's success."
It includes the vast network of 860 radio stations in 160 markets, the company's live and virtual events business, and its National Sales organization. There is also the Networks business, which includes Total Traffic and Weather Network, and BIN: Black Information Network, the first and only 24/7 national and local all-news audio service for the Black community.
The company offers this reminder: "With its broadcast radio stations alone, the Multiplatform Group reaches more people every month than any other audio or media company in America and has twice the audience of the next largest radio company."
The iHeartMedia Multiplatform Group will be led by Greg Ashlock as Chief Executive Officer and Tim Castelli as Chief Revenue Officer.  In addition, Julie Talbott joins this group in her role as President, Premiere Networks; Hartley Adkins will become President of the Markets Group; Jeff Howard remains President of National Sales and Tony Coles as President of BIN: Black Information Network.
"Strengthen the Mission and Tighten the Focus"
That's how the company CEO Bob Pittman characterizes the impetus behind this reorg. ""Creating these two business reportable segments will allow us to provide the investment community with increased visibility into the financial results of each segment – enabling them to better appreciate the strong growth and success of our digital businesses, including our industry-leading podcast business, as well as the continued strength of our broadcast radio and marquee events businesses."
.