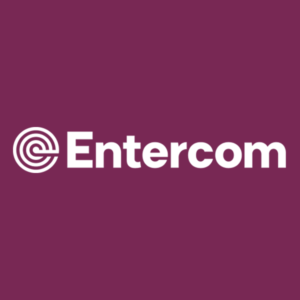 In Entercom's Q4 earnings call this week, podcasting was prominently referenced as part of the company's digital initiatives. Entercom, the second-biggest commercial radio group in the U.S., is also one of the most productive and trafficked podcast publishers, due mainly to its acquisitions of two networks: Cadence13 and Pineapple Street Studios.
Toward the end of the call, in the Q&A section, an investor asked CEO David Field whether divesting those companies is on the roadmap, when and if their acquisition value exceeds their revenue potential. It's a reasonable question with the recent precedent of Scripps selling its Stitcher bundle (including Midroll and Earwolf) to Sirius XM, and ad tech leader Triton Digital to iHeartMedia.
Field's answer was definite: "We would have no interest in exiting the space." He continued: "We think we are very well positioned to compete and thrive in the business […] We are one of the three largest podcast publishers, and believe that the competitive advantages we have with distribution, given RADIO.COM and also the $170 million or so folks who engage with our brands and our stations each month, gives us a really powerful distribution platform — and also our monetization opportunities with our strong, local and national salesforce."
Podcasting was evangelized throughout the call, in the scope of Entercom's digital business as a whole. Digital grew 23% over the prior year, Field said, "led by robust growth in streaming and podcasting, along with a solid contribution from our digital marketing solutions products."
Entercom podcasts were listed in the Triton Digital Podcast Report (which ranks top 100 shows by audience and by downloads) more than any other publisher, according to Field. He also bragged about good show reviews and listings in "Best Shows" lists.
The podcast plan for 2021 is to continue pumping out original  shows. (At RAIN News, we can testify to frequent new-show press releases.) The two networks, Cadence13 and Pineapple Street, are slated to introduce 22 new "original long-form series," which would double their 2020 production of that podcast type.
.