In a detailed and wide-ranging data report titled Podcasting Today, Nielsen spotlights diverse podcast audiences, their share of the addressable market, and how they respond to podcast advertising.
"Podcast audiences, growing in diversity, are the new audio opportunity." –Nielsen Podcasting Today
First, it is share of market which highlights the importance of non-white podcast  listenership. Nielseln's Scarborough Podcast Buying Power unit has determined that podcast listeners are now more diverse than the U.S. population, as illustrated here: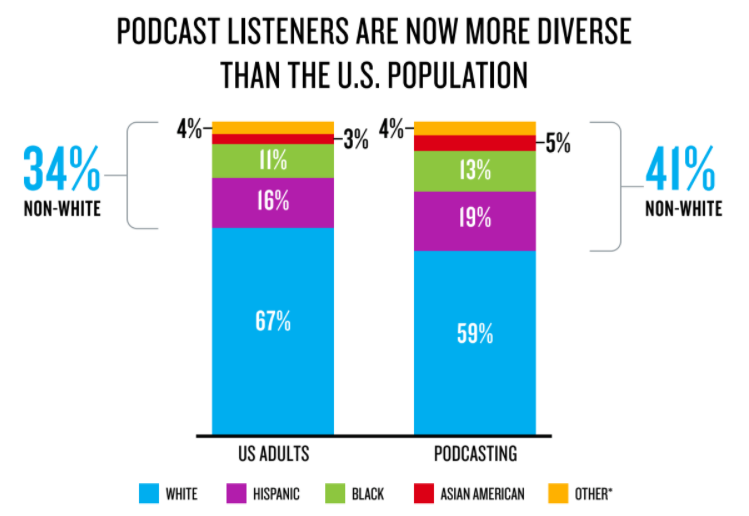 Furthermore, Hispanic, Black, and Asian listening groups are growing rapidly in a year-over-year view, at least through 2019: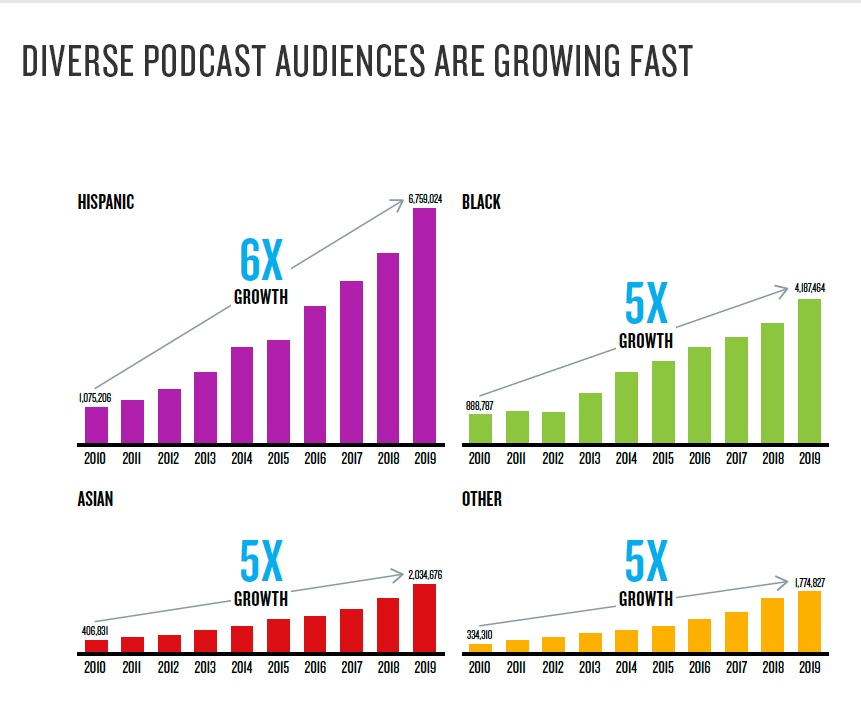 Interestingly, the podcast choices made by these groups sometimes differ from broader averages, and these differences are important for opportunistic advertisers to note. Nielsen gives this example: "Kids and family podcasts rank highest among Hispanic consumers, a genre that doesn't even rank in the top five genres among Whites or Asian Americans. For those familiar with Hispanic consumers, the preference isn't that surprising, given their strong family ties and abundance of multigenerational households."
The following illustration presents other examples: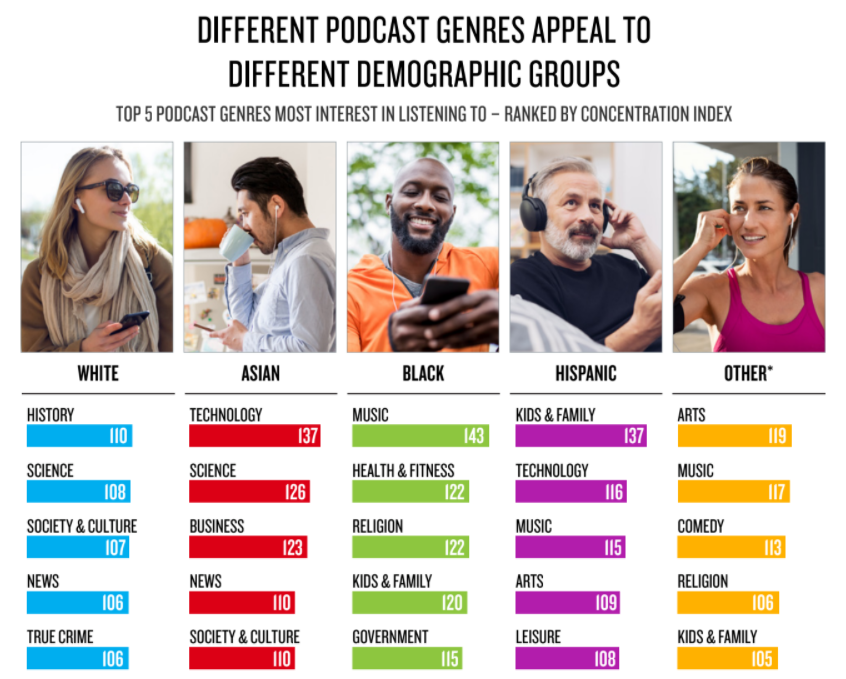 Of key importance to advertisers who see this report, Black podcast listeners, and to a lesser extent Hispanic listeners, convert at a higher rate than all podcast listeners. so, for example, whereas eight percent of all listeners visit a retail location to purchase a product advertised in a podcast, 14% of Black listeners do so.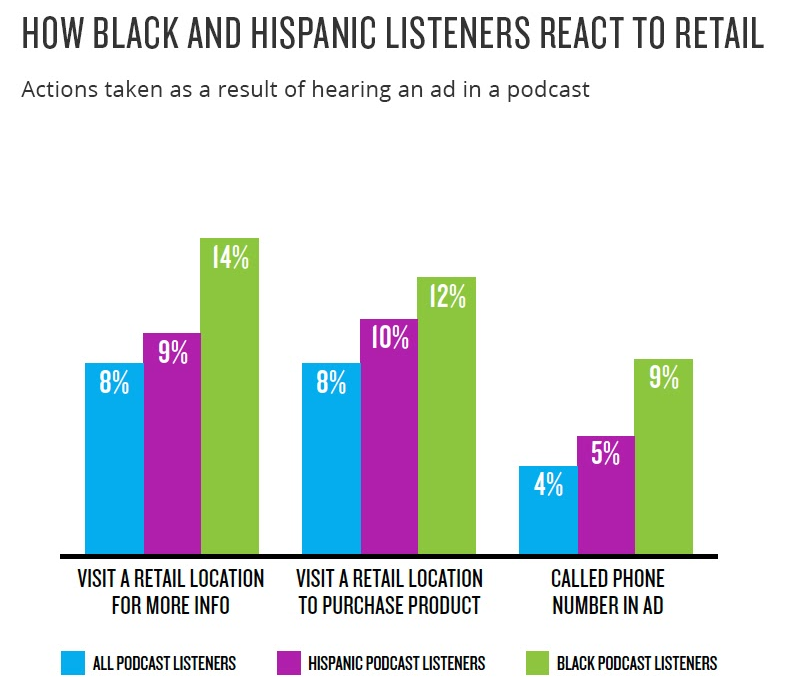 There is much more to this packed report, including how podcast listeners at different levels of involvement react to advertising. Get if free of charge HERE.
.