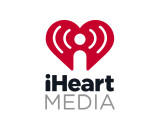 iHeartMedia announced its second-quarter financial results, its first since ending a period of bankruptcy and restructuring. The company posted $913.3 million in revenue, an increase of 2.4% from the year-ago period. Net income for the business was $11.3 billion due to a net gain of $9.5 billion related to the company's exit from bankruptcy. EBITDA for iHeartMedia rose 3.2% to $262.9 million.
The company noted that it now reaches 275 million Americans through its broadcast radio division. Its efforts in podcasting have also grown, with a 277% increase in unique monthly podcast audience on-year and a more than 300% spike in podcast listeners on the iHeartRadio app.
"As we look ahead, iHeartMedia intends to increase our share of radio advertising spend, participate in TV and digital advertising revenue pools, extend our leadership in podcasting and drive sponsorship revenue," Chairman and CEO Bob Pittman said.