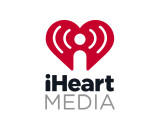 iHeartMedia announced today that its bankruptcy, debt restructuring, and separation from Clear Channel Outdoor Holdings is complete. This significant milestone begins a new chapter in the history of the largest U.S. commercial radio group.
Reduction of debt is an important pivot point. The bankruptcy restructuring reduced the company's load by about two-thirds, from $16.1-billion to $5.75-billion.
Part of the plan was to separate iHeartMedia and Clear Channel Outdoor Holdings as two publicly traded companies — the two have been connected even after iHeartMedia rebranded from Clear Channel in 2014. Renaming the radio company after its digital mobile app was an eye-opening commitment to re-imagine iHeart's public-facing image. As of now, Clear Channel Outdoor trades as CCO, and iHeartMedia trades as IHRTQ.
"We are pleased that iHeartMedia now has a capital structure that matches our exciting operating business. The focused dedication of our employees and the unwavering support of our new owners and advertising partners enabled iHeartMedia to seamlessly complete the restructuring process and reach this final milestone," said Bob Pittman, Chairman and Chief Executive Officer of iHeartMedia, Inc. "iHeartMedia enters this next phase of growth as a multi-platform audio company with a vastly improved financial profile. We are well-positioned to continue to innovate and offer cutting-edge technologies, products and services to our audiences and advertisers."
Pittman continues as Chairman and CEO. Rich Bressler is President.