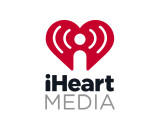 iHeartMedia is continuing to expand its podcasting empire with a new push into Spanish-language content. The company shared two developments for the Latinx audience: one with Enrique Santos and one with reVOLVER..
First, the iHeartPodcast Network will launch a slate of podcasts hosted by and co-produced by Enrique Santos. Santos is the chairman and chief creative officer of iHeartLatino and a visible on-air radio personality. The first new podcast he will help launch is Hola, My Name Is… and future shows will center on health, fashion and beauty, sports, and the supernatural.
"Being able to help elevate stories from my community is an enormous privilege," said Santos. "Through iHeartMedia's impressive network, I'm able to tell these stories in new ways while reaching listeners who may not always feel represented in media."
The second announcement is that iHeartMedia is entering a partnership with reVOLVER, the multicultural digital audio network. The parties will develop, co-produce, and distribute audio programming, including eight new podcasts each year. All of reVOLVER's existing and new shows will join the iHeartPodcast Network, and iHeartMedia will become the exclusive sales representative for the reVOLVER podcast network.
"We are excited to enter into this strategic alliance with iHeartMedia," CEO and Co-Founder of reVOLVER Podcasts Jack Hobbs said. "It will allow us to increase our programming, create new offerings for advertisers and accelerate our audience growth."
"Both Enrique Santos and reVOLVER are dedicated to authentically telling stories through the power of audio that represent and connect with the diverse Hispanic community," iHeartPodcast Network President Conal Byrne said. "These new offerings create an opportunity to utilize iHeartMedia's expansive network to amplify diverse voices and highlight genuinely captivating content. Our goal is to deliver the biggest, strongest slate of podcast content to Hispanic audiences nationwide – and this gets us there."