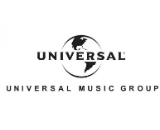 Universal Music Group posted strong financial results for its 2019 fiscal year. Parent company Vivendi also used the earnings announcement to share some developments for the label. Not only is UMG getting a group of new partial owners, but it is also the latest music business to be targeting an IPO.
Total revenue for UMG was $7.7 billion during the year, including $6.11 billion from the recorded music division. Recorded music revenue rose 11.6% on-year. Subscription and streaming revenue grew 21.5% and helped drive the overall increases for the company.
During 2019, UMG was subject to ongoing speculation about potential new owners. Vivendi shared official details about the deal it secured with a consortium, led by Tencent, to acquire a minority share of the company. "Vivendi is very happy with the arrival of Tencent and its co-investors," the company said. "It will enable UMG to further develop in the Asian market."
Finally, Vivendi told shareholders that it is planning an IPO for UMG "for early 2023 at the latest." This news follows the recent announcement that Warner Music Group also planned to go public once again.