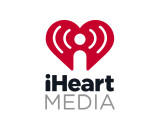 In the third quarter, iHeartMedia's podcast revenue gained 184% compared to the same quarter last year. That according to Chairman/CEO Bob Pittman during the Q3 earnings call. "It's important to note that our Podcast business is not only profitable but has margins that are actually accretive to our overall company margin," he said.
Along with that announcement came a reminder that iHeart sits atop the monthly Podtrac Top Podcast Publishers monthly ranking. Pittman ticked off recent metrics: 30-million U.S. listeners per month, and 282-million global plays (downloads and streams). "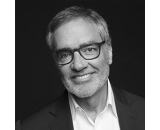 Interestingly, Pittman claimed that "iHeart has 2.5x as many ranked shows and top 10 shows across Podtrac's 19 content categories than the next largest podcast network." He is citing non-public statistics there, but we do observe in the October Podtrac Top Publishers list that iHeart has 632 active shows, and the #2 publisher, NPR, has 49 active shows. So, while iHeart has more shows by a multiple of 12.9, it has more streams than NPR by a multiple of 1.94. iHeart's strategy and success are partly based on a voluminous portfolio. (See the RAIN Remix of Podtrac HERE.)
In a very interesting side note, Pittman commented on what many industry participants and observers believe is an incoming post-cookie audience targeting and advertising world. iHeart's chief officer is a believer and advocate: "Due to the changes in privacy restrictions and other factors, we see the world moving past one-to-one targeting, past cookies, past mobile IDs and toward premium platforms that are brand-safe, measurable and that have real scale, like ours."
Pittman's pitch to Wall St. is that iHeart's scale positions it ideally for the possible loss of one-to-one data-informed marketing, to what he terms cohorts. "Big picture, we believe that cohorts are replacing one-to-one marketing, and we think we are well positioned for the shift toward data-infused ad buy."
.