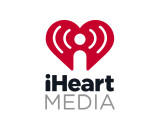 iHeartMedia is announcing today its new partnership with Novel, an indie UK podcast company, to produce narrative investigative podcasts. Eleven shows are planned; two are described in today's announcement:
The Assault on America — tells the inside story of the insurrection at the Capitol like you've never heard before. Working with open-source investigative journalists Bellingcat, Novel painstakingly collected thousands of hours of smartphone footage, including 1,200 videos that directly incriminate protestors. Scouring the darkest corners of right-wing websites like 8chan, Parler and Gab, this series uncovers chilling, never-before-heard footage and comments posted by mob members. Much of this exclusive material has since been deleted from the web, but has been preserved by Bellingcat. Now, we'll hear the events of January 6th brought to life in 360- degree detail.
Deliver Us From Evil — an investigative true-crime series in which a groundbreaking team of journalists enters a lawless town on the border of Mexico run by a secretive religious sect living in exile and outside the jurisdiction of the U.S. government since 1924. The journalists will speak to the inhabitants of this strange town and uncover the secrets behind the surreal desert fortress with a murderous past that continues to haunt all who enter.
Novel runs with a staff of 13, and one of tis board members is the former CEO of VICE UK. The group's shows have won awards and shining reviews.
"We're thrilled to be entering into such an exciting partnership with iHeartMedia," said Sean Glynn, CEO of Novel. "Pairing Novel's best-in-class storytelling credentials with iHeartMedia's excellent editorial judgment and global distribution is an incredibly compelling combination."
"This new partnership will allow us to produce deeply researched, narratively rich investigative series at scale that grip listeners right off the bat," added Max O'Brien, Head of Content at Novel. "We couldn't be more proud to be the first UK-based podcast company to sign a slate deal with iHeartMedia."
.