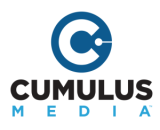 Digital audio was emphasized numerously in the Q4 earnings call of Cumulus Media. Cumulus is one of the largest radio groups in the U.S., owning and operating 415 stations in 86 markets, as well as the Westwood One audio syndication company and the Westwood One Podcast Network.
"Digital has been and continues to be our best performing revenue channel." –Mary Berner, President and CEO, Cumulus Media
CEO Mary Berner noted that overall digital revenue grew 12% year-over-year in the quarter, led by 40% growth in the company's podcasts. Looking at the quarter in progress now (Q1), Berner said the pacing is above +30%. Cumulus/Westwood One podcasting is best known for its conservative political voices, led by Ben Shapiro, Dan Bongino, and Mark Levin — Berner noted that those three ranked in the top-10 News, and top-10 All categories in January. (The specific ranking chart was not cited by Mary Bernet.)
In 2020, company podcasts exceeded one-billion downloads, a new milestone and an increase of 40% from 2019.
Berner also bragged about the podcast network's expansion with new partnerships with Rolling Stone, veteran sports journalist Rich Eisen, and Olympic gold medal-winning wrestler Kurt Angle.
The CEO also noted streaming radio upside. "We're also seeing nice growth in streaming. Streaming listenership for the industry now accounts for about 13% of total AM, FM listening and the Cumulus streaming platform itself is up more than 10% year-over-year in the fourth quarter in total listening hours with smart speakers now accounting for more than a quarter of our streaming listenership."
Back to podcasting: One investor asked about acquisitions. Cumulus EVP and Chief Finance Officer Frank Lopez-Balboa downplayed the possibility of Cumulus buying up a network or three:  "At this point, we're focused on our organic growth, doesn't mean we won't look at smart acquisitions but we've generally at this point made our bet on partnership arrangements with our talent as opposed to going out and spending a lot of money on IT or infrastructure. And so that's our strategy now, and that's our key focus."
.