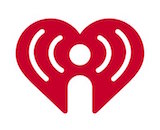 iHeartMedia has launched a partnership to bring audio programming to a young adult audience. The company teamed with entertainment creative house Einhorn's Epic Productions to develop a slate of shows for the iHeartRadio Original Podcasts program. The podcasts will highlight compelling female characters.
The first show in the new slate is titled Daughters of DC. In this scripted political thriller, the audio chat where four friends share their deepest secrets is hacked. This pulls the girls, each related to important political families in Washington DC, into a bigger government conspiracy. The show is due to launch next year.
iHeartMedia and Einhorn's Epic Productions previously collaborated on a scripted show for the same target demographic called Lethal Lit: A Tig Torres Mystery.
"At EEP, we're all about creating the next generation of heroic, female characters and stories," Einhorn's Epic Productions CEO Heather Einhorn said. "Given the current political climate, we think the time is right for a smart teen political thriller with diverse and dynamic female leads. Our synergy with iHeartMedia is unique, and we can't wait to bring more original stories to the audience that fell in love with Lethal Lit."
"The Einhorn team is one of the strongest creative shops we've worked with in podcasting – and their goal is nothing less than building entire universes from scratch – like Marvel and DC have done in the past," said Conal Byrne, head of podcasting at iHeartRadio. "What's more, Einhorn's aim is to accomplish this while staying loser-focused on a female young adult demo – with powerful new female heroes at the center of the stories. We think the potential there is massive, the mission is important, and wanted to support it in any way we could."