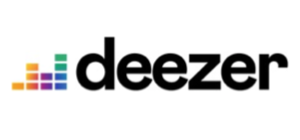 Deezer unveiled a new feature to its audio streaming platform that will let listeners exert more control over their lean-back listening experience. The platform has a new ban system for blocking music that a user just can't stand. The menu for ban options is available by tapping the angry emoji face in the Deezer app.
In that ban menu, listeners can stop an artist or song from ever being recommended to them again. If a track just isn't a fit for the current moment, this menu also has an option to change the mood of the mix playing. The web version of this menu is also where users can manage the songs and artists they have banned. Tracks can be unblocked from there.
Deezer has placed some restrictions on the ban tool. A ban counts as a skip, so listeners on the free tier with no available skips will not be able to take a ban action.
"Our Flow and mixes are a big part of what makes Deezer stand out. With these recommendations, we're creating a rich experience that's also spot-on for each listener," said Stefan Tweraser, chief product and growth officer for Deezer. "Also, we really are listening to what our users like and don't like, to constantly tailor Flow and mixes to their individual tastes and preferences. So we're giving our fans even more power to control their music. In the end, it's about them and they know what they like."