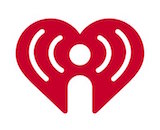 iHeartMedia is launching a set of advertising and marketing tools called the iHeartPodcast AdSuite. The company announced this development on the business side of its podcasting operations during Podfront LA 2020.
iHeartPodcast AdSuite includes a range of tools for different formats, target audiences, and scales. Products in this suite include: an analytics platform called AdSuite Insights; iHeartPodcast Boost to get content aired on broadcast radio; ad insertion tools; a takeover campaign covering the first ad placement in every iHeartPodcast show; Podfluencers, with a more direct brand collaboration with a show's talent; and Storytelling, which encompasses a variety of ad formats centered on crafted, personalized messaging.
"As the podcast industry continues to evolve and capture massive consumer attention, advertisers and brands are looking for tools and products to capture and measure the impact. They are often left without a system for quantitatively monitoring the success, impact and reach of podcast advertising," said Conal Byrne, president of the iHeartPodcast Network. "As the leader in the space of both audio and podcasting, we are meeting this challenge head on, offering a new suite of cutting-edge podcast ad products – from better targeting to boosted reach across broadcast radio – as well as pulling together performance and insights across the multiple platforms where we reach audiences."
"Advertisers have a certain expectation with creative, measurement and data when they invest in digital advertising," iHeartMedia President of Digital Revenue Strategy Carter Brokaw said. "The iHeartPodcast AdSuite product will provide the tools and analytics they need to build and track successful podcast advertising campaigns."
iHeartMedia launched analytics and toolsets for broadcast radio in recent years, but this suite builds a critical infrastructure centered on its newer efforts in podcasting. Offering a strong array of options for the business side could help more of iHeartMedia's hundreds of podcasts to achieve financial wins.