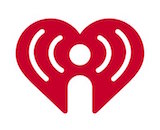 iHeartMedia has entered a partnership with Flatiron Books to launch a publishing imprint. The new operation is called Stuff You Should Read: An iHeartBook and it will begin with four books inspired by curiosity podcasts from the iHeartPodcast Network.
"Podcasting is exploding right now, with some of the best and brightest minds launching shows in this medium," iHeartPodcast Network President Conal Byrne said. "We wanted to take a lot of that creativity and extend it into another amazing medium, serving it up in a whole new way and potentially to a whole new audience – readers. We found the perfect partner in Flatiron to launch our first four titles, with more to come."
The first book is titled Stuff You Should Know: An Incomplete Compendium of Mostly Interesting Things. It is by Josh Clark and Chuck Bryant, who host the Stuff You Should Know podcast. The volume is projected to reach the shelves on September 29.
"Our listeners have been clamoring for a book as well, but the time never seemed right until now, said Bryant. "With so much experience under our belts and a wealth of information we know people crave, we're finally ready to dive into this book project the right way with Flatiron. We can't wait to finally see the finished book in our hands and the hands of our listeners everywhere."
The imprint will be lead by Sarah Murphy, executive editor at Flatiron. It will publish a minimum of one book every year, and an imprint under the Macmillan Children's Publishing Group will publish young reader editions of the books.