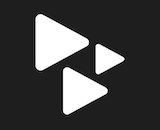 CD Baby, which has catered to independent artists for two decades, is ending a major segment of its operation. The company announced that it will close its online retail store on March 31. After that date, the retail store will transition into a download portal. Fans can use it to download previous purchases and redeem download cards.
"By 2009, sales through our store accounted for only 27% of the total revenue we paid to artists every week," the company said. "By 2019, sales on our store comprised less than 3% of our clients' total earnings. With a few exceptions, the store is no longer a money-maker for most of our artists."
CD Baby will continue providing physical distribution and warehouse services for its customers, but it will no longer sell CDs or vinyl directly to fans. The company also has services such as digital distribution, publishing, sync licensing, social video monetization, and more.
"We're going to focus on what is making a difference for musicians today: our distribution, monetization, and promotion services," according to the support page.