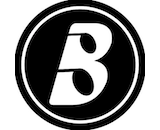 Boomplay Music has partnered with MUSO for an effort to reduce piracy in Africa. The streaming service is owned by China-based Transsnet Music Limited but focuses on listeners in African countries. So far, their collaboration has seen Boomplay take down about 5,000 links of infringing content.
"Every day, we have artists asking us for help in dealing with their content being illegally distributed and their copyrights being infringed," said Phil Choi, Boomplay's content and strategy director. "Joining forces with MUSO, one of the leading anti-piracy service providers to help industry stakeholders combat piracy in Africa, shows we are willing to act on behalf of our artists and their legal rights."
"MUSO provides best in class anti-piracy to thousands of music rights holders globally and numerous trade bodies including AIM, MPA and AFEM, and we are delighted to be working with Boomplay and supporting the exciting growth in the African music market," MUSO CEO and Co-founder Andy Chatterley said.