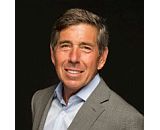 Much of the coverage of iHeartMedia's Q1 earnings call this week focused on growth of financials juxtaposed against top-heavy debt. In the call, that debt was pinned at $20.8-billion by iHeart President Rich Bressler.
Notwithstanding iHeartMedia's big squeeze, our interest lies on the digital side. What is the uptake of its streams? How does the digitization of audio affect the business side?
Bressler called digital "a nice add-on to broadcast radio," particularly in the social outreach of its main brand and its hundreds of stations. Bressler noted that the iHeartRadio Music Awards spawned 115-billion social media impressions. At the station level, audience engagement and feedback has shifted to digital. "Before digital, [listeners would] call on the telephone to interact with us. Today, they contact us through social media and they now also bring along their friends. That companionship we have we our audience drives the impressive number of social impressions generated by our events and social has turned into yet another important platform for our company."
The Programmatic Picture
Rich Bressler had more to say about the digitization and data-fying (don't bother looking up that word) of the advertising ecosystem. "Agencies and advertisers are demanding automated and programmatic sales processes as well as data-infused and measurable solutions from all media which is currently dominated by digital companies," he stated, laying out the challenge for the entire radio industry.
iHeartMedia is using the Jelli platform for programmatic ad sales, as is iHeart-owned Katz for its wider relationship with about 4,000 stations. Toward the end of the call, one investor asked whether iHeart planned to "open to the industry" its programmatic reach beyond those two footprints. After a lengthy answer nobody was wiser about that question, but it was unclear to this listener how either iHeart or Katz could extend the Jelli solution to properties it doesn't either own or represent.
But Rich Bressler was explicit about programmatic solving increased expectation on the buy-side for the efficiency and targeting that it offers. "I'm happy to say that we're now offering automated and data-infused buying to our advertisers across our broadcast stations and iHeartRadio which we believe will provide a frictionless programmatic platform for marketers that looks and feels like digital to them and integrates seamlessly into their planning and buying systems."
He distinguished between automated buying of normal radio inventory blocks, and automated buying of impressions — the latter being a more pure definition of programmatic and its data-infused ability to segment audiences according to the advertiser's targeting goals. "
In addition to our automated buying, we're now, for the first time, able to sell impression-based advertising in a way that's complementary to digital mining. This is in addition to our premium time-based inventory. Although we expect there to be gradual adoption of our programmatic platform, we believe it will enable us to more effectively sell across our entire broadcast and digital inventory."
"Now we can provide the same ad buying experience that was once only available from the digital-only companies," Bressler said. "We believe our platform has been enhanced by digital, as opposed to diminished by it, as other media companies have been."