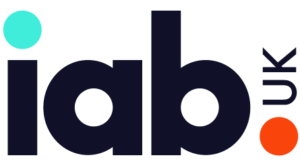 Following the U.S. Podcast Upfront a month ago, today the IAB UK produced its corresponding event. This post contains summaries and videos of the presentations. As in the U.S., the UK Podcast Upfronts transpired virtually.
Presenters for this event were Acast, Audioboom, Bauer Media, DAX, Podfront, and Spotify. Following are the session summaries from the IAB UK website, and the complete video presentations.
Acast
Poppy Jay & Rubina Pabani, hosts of Podcast of the Year 'Brown Girls Do It To', and husband and wife podcasting powerhouse Chris and Rosie Ramsey of chart-topping podcast 'Shagged, Married, Annoyed' will all be joining Acast. Plus, discover how brands can tap into the UK's biggest podcast network through Acast Marketplace — the exclusive home of the UK's chart-topping podcasts, diverse voices, and access to market-leading ad technology and insights.
Audioboom
Famed for snail porridge and reinventing the Christmas pud, celebrity chef turned podcaster Heston Blumenthal will be joining Audioboom as his 'Journey to the Centre of Food' continues. Audioboom's Head of UK Content Partnerships Mike Newman will also debut big new shows for 2020 and 2021 and highlight the incredible opportunity for brands to connect with engaged audiences through Audioboom's roster of podcasts.
Bauer Media
He's best known for his stand-up, but Frank Skinner will be discussing how he's pivoted from laughs to Larkin in his new poetry podcast for Bauer Media. Frank will be talking to Emily Dean – host of podcast 'Walking the Dog'. In addition, Bauer Media will share insights uncovered through tracking evolving attitudes, media habits and behaviour of its audiences throughout 2020.
DAX
Head of Sales Bradd Tipler will be joined by Simon Thomas, host of 'Life, Interrupted', in which he explores human endurance through the toughest times. In this session, DAX will also look at how podcasts offer a unique way for advertisers to authentically connect with audiences.
Podfront
THE Oprah Winfrey, Jonathan Van Ness, Jameela Jamil… need we continue? Podfront will be bringing you a host of veritable mega-stars as they share upcoming podcast releases from Wondery and Stitcher. Plus what does 2021 hold for the podcast industry? In his first UK appearance, Wondery CEO Hernan Lopez will discuss the development of podcasting.
Spotify
Rory Sutherland, Ogilvy's Vice Chairman and all-round industry legend, will be sitting down with Spotify's Rak Patel to explore what's possible for the uniquely powerful podcast medium. Also expect to hear the latest on its acclaimed slate of Spotify Originals –  from content creators such as Joe Rogan, Higher Ground's Michelle Obama, Warner Bros. & DC, PodcastOne, and The Ringer – and the ecosystem it is building for the future.
.