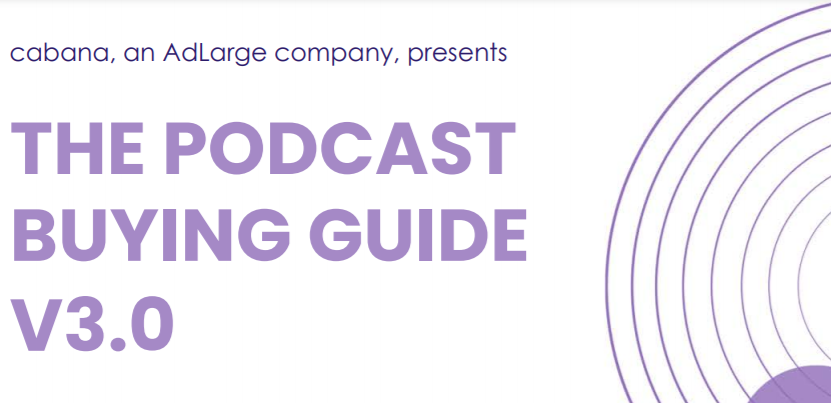 AdLarge digital audio division cabana is today releasing its Podcast Buying Guide V3.0 — the third annual tutorial for prospective podcast advertisers and agency buyers. We got an early look, and as with past editions, this document is admirably coherent, concise, and clarifying. [Download HERE.]
The guide is organized into four main sections:
Navigating 1M podcasts: How to find an audience using podcast rankers and audience data
Standing out: How to fit in and stand out, including a case study with a host-read ad
Driving Results: The rise of attribution and how to unlock that power to measure key KPI's, plus a Q&A with Podsights
Getting Started: Podcast advertising strategies for marketers
There is a lot of explanatory, tutorial information throughout. Particularly notable in our opinion is the graphic explanation of attribution: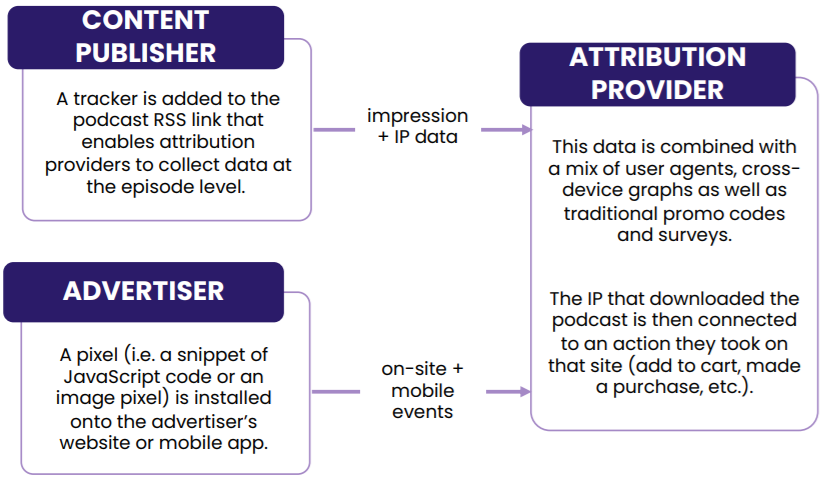 Host-read ads get some endorsement in this guide, with a case study illustrating that when a host reads a sponsorship message, both purchase intent and recommendation intent get a lift:

The guide also features a brief Q&A with podcast advertising intelligence company Podsights. 
The cabana Podcast Buying Guide V3.0 is freely available HERE.