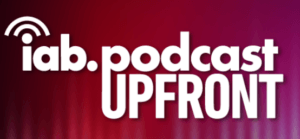 The Interactive Advertising Bureau (IAB) released its seventh annual Podcast Advertising Revenue Study alongside its Podcast Upfront showcase in New York. It summarizes podcast ad revenue for 2022, and projects into coming years.
In the deck which the IAB sent us, we see a key projection: Podcast advertising revenue will reach just under $4B in 2025.
The revenue timeline provides context, as seen below: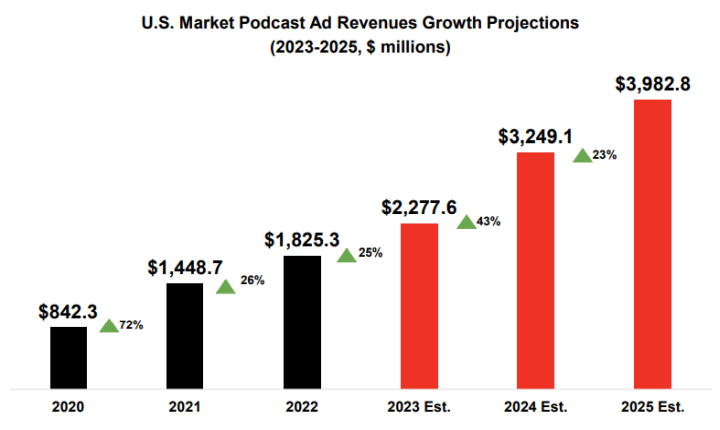 Podcast ad revenue did not quite reach the $2B mark in 2022, as projected by the IAB in last year's report (RAIN coverage HERE).
"Following a year of unprecedented growth for the overall digital advertising industry in 2021, 2022 was a year of headwinds related to a slowing economy resulting in pullbacks on advertising and marketing spend." —Interactive Advertising Bureau
But podcast revenue did grow more than twice as fast as total internet advertising revenue. The following chart shows the growth trend from 2015, including year-over-year percentages: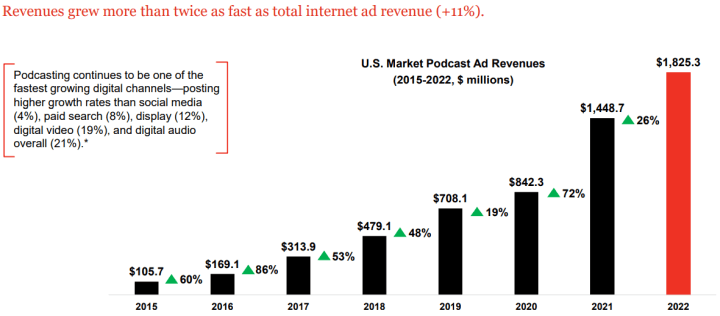 The report pays particular attention to Q4 last year, which produced a much reduced share of annual revenue than in previous years. The IAB attributes the distortion of past trends to "overall deceleration in ad spend as the year progressed: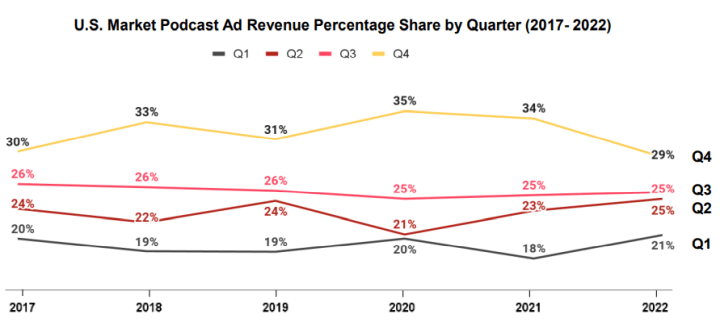 In a meaningful chart, the IAB shows how four ad categories have leaped upward in their use of podcast advertising. As shows in the graphic below, they are Arts/Entertainment/Media, CPG, Retail, and Phrma/Healthcare/Drugs/Remedies:

When it comes to podcast topical categories, the big news is that News is no longer tops. Now in 4th place, the formerly stalwart News category was surpassed by Sports (15%), Society & Culture (14%), and Comedy (12%). News dropped to 12% of revenue in 2022. 
This yearly data collection and projection is prepared by PwC, and sponsored by AdsWizz, Cumulus Podcast Network, Soundrise, iHeartPodcasts, NPR, Wondery, and Spotify Advertising.The IAB will also release a Part 2 of the Podcast Report, which will examine the drivers, strategies, and tactics related to the 2022 numbers above, and divulge some insights from the current 2023 year. That report will come out at the IAB Audio Leadership Gathering in October.
---