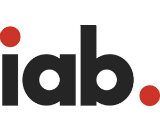 The Interactive Advertising Bureau has released a whitepaper authored by its Digital Audio Committee, chaired by Les Hollander of Spotify, who forwarded the publication to RAIN News. The document is an examination of brand safety issues in digital advertising, and an advocacy paper for digital audio's unique advantages.
"Brand safety" refers to environments and contexts within which digital ads of all kinds appear. Advertisers risk a danger when the environment (e.g. a web page or video) conflicts with the advertiser's brand image. The whitepaper, titled Digital Audio's Role in the Brand Safety Conversation: Protecting Marketers' Investments, cites research indicating that those conflicts can reduce advertising effectiveness. Certainly advertisers dislike the optics of their brands appearing in unsavory environments.
Brand safety has become a conversation worthy of the IAB's attention along with the rise in highly targeted marketing and data-driven programmatic advertising. As data-delineated audience segments, and even targeted individuals, increasingly drive campaign tactics, context and environment fade to secondary consideration — or are not considered at all in the quest for smart impressions above all.
So, as brand safety becomes a catch phrase for marketers who have experienced or observed brand damage through undesirable placement (in other words, all marketers), the IAB Audio Committee has an optimal moment for evangelizing the environmental advantages of streaming audio and podcasting. "Investments in digital audio platforms, both streaming and podcasting, are among the safest digital media investments an advertiser can make today," the paper states.
As usual with the IAB, technical details are explored. But the gist is that digital audio has built-in advantages lending to brand safety — what the whitepaper calls "the intrinsic value of digital audio." Mainly that means a high level of engagement and intentionality from the listener, and the ability of advertisers to select channels for their marketing. Those choices generate data points that define where the advertiser brand will appear, providing greater protection of brand image.
In addition, audio is uniquely immersive. "More than ever the idea of 'theater of the mind' seems to be landing with clients and consumers alike," noted Kristina Lutz, president of Starcom, who is quoted in the paper. The fact that most audio streaming occurs in-app helps keep the environment controlled, too.
The whitepaper can be downloaded at no charge HERE.