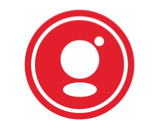 Gracenote has launched connected databases for video, music, and sports metadata. By connecting these three topics, Gracenote makes a broad set of information available to global entertainment providers and makers of smart devices. For instance, searching for "Beyoncé" will turn up hits not just about her music, but also he television appearances and movie roles.
"The lines that once delineated providers of TV, movies, music and other forms of digital media are blurring," said Rich Rich Cusick, chief product officer for Gracenote. "These new metadata products represent the biggest evolution in the history of our business and will help our customers dream up and deliver innovative entertainment experiences and establish new business models – all powered by Gracenote data."
Gracenote Global Music Data is specifically constructed to support the playlist and track-centered business models. It collects data that links information about musical artists and songs across streaming music services, linear TV and video-on-demand catalogs.