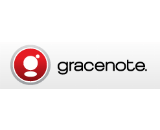 Gracenote is adding a new service to its existing suite. Gracenote Rhythm Curation is a tool to assist in playlist building and curation for people working at labels, radio stations, or streaming platforms. It taps into the company's catalog of musical metadata and machine-learning insights, allowing users to search for music by more than just artist name or song title. Rhythm Curation can return queries for an artist type, genre, era, mood, or tempo. The web-based service just launched into beta, but a full release is slated for December.
Ty Roberts, the company's chief strategy officer and interim general manager, said that Rhythm Curation "essentially adds a user interface that gives non-technical musicologists the unprecedented ability to filter the world's music catalog."
Many streaming platforms are drawing lines on curation, espousing their expertise in either selections by human tastemakers or playlists made by data-driven algorithms. This Gracenote launch points to a middle path where technology and individual taste work together.