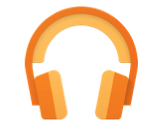 Google has launched several of its products in India. Google Play Music is one of the newly available services, but it's only a partial version of what U.S. listeners have. Indian customers have not gotten the All Access streaming service and Play will not have radio or podcasts. The songs on Play will reportedly be priced a 15 rupees ($0.22) per track and 90 rupees ($1.35) per album.
Google will compete with several homegrown online music platforms in the Indian market, as well as with some other internationally known services.
Google CEO Sundar Pichai recently penned an op-ed in The Economic Times detailing India's growth as a tech market. He detailed Google's efforts in helping to build more Internet access while also including offline options for its product launches in the country.