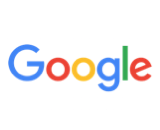 The Google Assistant voice control platform is getting integrated with Android Auto. The interactive car dashboard previously had Google Voice support, but now it will have the full feature set available from Google Assistant. That includes actions such as controlling smart home technology from your vehicle or remembering what music platform you most like to use. It will also offer the more common functions that Android Auto owners have likely already been using, such as pulling up music or driving directions.
Kia has also added Google Assistant support. The car company announced at CES 2018 that Google Assistant will be able to perform some functions in a few of its new models through its UVO Agent infotainment system. In the select models, Google Assistant will be able to remotely start and stop vehicle ignition, lock or unlock the car, and remotely activate the car's horn and lights.
Google has been expanding the availability of its voice platform in recent months. The Consumer Electronics Show, happening this week in Las Vegas, is likely to reveal more products that integrate with Google Assistant.