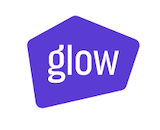 Glow, a new podcast startup exploring alternatives to monetizing audio, announced new features. The company specializes in giving fans ways to directly support their favorite shows. This week, Glow added choices for monthly, annual, and one-time payments through its infrastructure.
"We've spoken to hundreds of podcasters, and one message we've heard repeatedly is that you want the ability to experiment with different monetization models to figure out what works best for you and your listeners," the company said in a blog post.
Glow first caught attention thanks to a seed funding round of $2.3 million last month.