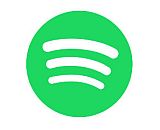 Spotify shared updates from several of its business facets this week. First, two of the podcast companies it acquired earlier this year announced new daily shows. Second, the company opened up its two-person subscription to more markets, but still not the United States.
The company announced that Gimlet Media has teamed with The Wall Street Journal for a daily podcast. The Journal will be hosted by WSJ reporters Kate Linebaugh and Ryan Knutson. Every afternoon, they will discuss a current topic from the realms of money and business.
Parcast is also launching a new daily show for Spotify with a more celestial bent. The new program is Horoscope Today, offering guidance for each of the zodiac signs 365 days a year. Both new daily shows debuted on Tuesday.
The other big Spotify update is an expansion in the availability of its two-person subscription. Spotify Duo was initially trialed in five markets earlier this year. Now, the plan has rolled out in 14 more markets. Duo offers two people Premium accounts with a few extra perks such as the Duo Mix playlist tailored to both listeners' preferences and easy playlist library sharing with each other.
The full list of countries with Spotify Duo availability are: Denmark, Ireland, Poland, Argentina, Bolivia, Chile, Colombia, Costa Rica, Dominican Republic, Ecuador, El Salvador, Guatemala, Honduras, Mexico, Nicaragua, Panama, Paraguay, Peru, and Uruguay.