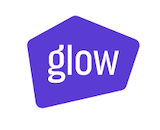 Podcasting continues to attract attention from both entrepreneurs and venture capitalists. The latest upstart is Glow, which has raised $2.3 million in a seed funding round led by Greycroft. Glow is offering podcasters tools to create paid subscriptions and get financial support from listeners.
Co-founder and CEO Amira Valliani had the idea after struggling to find a sustainable business model for her own podcast. "I just couldn't figure it out," she told TechCrunch. "I felt an acute need, and I thought, 'Are there other people out there who haven't been able to figure out how to do it, because the lift is just too high?'"
She said that the main three problems for podcasters to solve are hosting, monetization, and distribution. Glow aims to help solve the monetization issue first with its subscription tools. Valliani said the company might include distribution at a later stage, but doesn't seem interested in launching a standalone app.