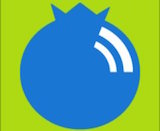 Deezer has entered another podcast distribution deal, this time with Blubrry. Under the terms of their arrangement, Blubrry will begin distributing its roster of shows to the streaming service this week. This library will join the catalog from Libsyn on Deezer, thanks to a deal announced last week, along with the French company's lineup of Deezer Originals.
"We touch in excess of 75,000 shows and have 150 million downloads a month across all of our customers," Blubrry CEO Todd Cochrane said.
Blubrry has secured multiple new partnerships so far this year, including a deal with short-form audio tech company Audioburst and an arrangement with Stagepass to help members monetize by auctioning off unique fan experiences.