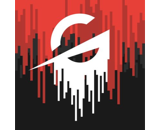 Gimme Radio announced the launch of a paid subscription tier. The 24/7 online radio station for metal music has unveiled an option for listeners to access its past programming, exclusive content, and other perks. The membership is dubbed the Brigade, and it costs $4.99 a month.
Members of the Brigade can access past Gimme Radio shows on-demand and download them for offline listening. It also has a club angle, with participants getting a t-shirt, a sew-on patch, and discounts on merchandise.
"Being a metalhead is about belonging to a community that shares a love for metal," CEO Tyler Lenane said. "The Brigade represents everything Gimme Radio stands for, and The Vault is the number one requested feature from our fans."
Gimme Radio has positioned itself as an expert in metal, with icons from the genre providing the programming. Megadeth's Dave Mustaine, Lamb of God's Randy Blythe, and Amon Amarth's Johan Hegg are among the platform's musician/DJs. Many startups have emerged to offer this type of niche focus or critically acclaimed tastemaker curation, which hardcore genre fans may lack in a streaming service designed for general listening.