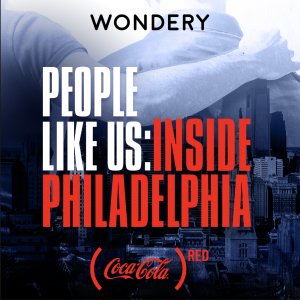 Radio Consultant and podcast producer Mark Ramsey has created another "Inside" podcast — People Like Us: Inside Philadelphia — distributed by Wondery and sponsored by Coca Cola. All revenue from the show, which documents the making of the Tom Hanks movie about living with HIV, will be donated to (RED), the fundraising non-profit which has generated over $500-million to support fighting HIV/AIDS.
The show is a two-episode series and drops today. Show page is HERE.
Previous programs of the "Inside" series include Inside Jaws, Inside The Exorcist, and Inside Psycho. 
Mark Ramsey's production partner is Jeff Schmidt, and audio producer whose portfolio include Dirty John, Beats 1, and Sirius XM.
"I am so thrilled and grateful for the immense honor and responsibility of making this series," Ramsey said. "This series is the first of its type to be produced solely to support charity."